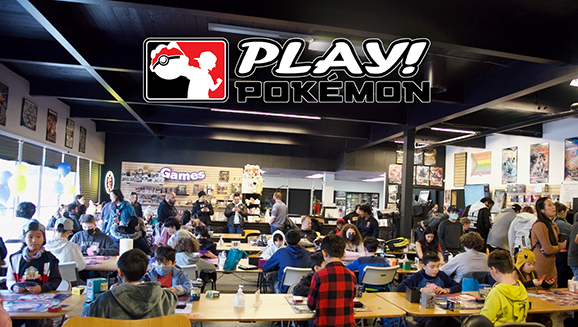 After canceling local in-person events for the Pokémon TCG
due to COVID-19
, players will once again be able to play the TCG locally.
Play! Pokémon In-Store Competitions Are Returning
Pokémon TCG and Pokémon GO players can hone their skills and earn Championship Points beginning in April 2023, followed by the return of VG local competitions in May.
Players can soon once again battle for prizes, glory, and Championship Points at exciting in-store Play! Pokémon events in the 2023 Championship Series season.
For Pokémon TCG players, League Cups and League Challenges are returning soon. League Challenges are the first rung of true competitive play, with small Championship Point payouts to get players started on their road to the 2023 Pokémon World Championships in Yokohama, Japan. For players looking to test themselves even further, League Cups offer higher Championship Point awards to top finishers.
Similarly, VG players can look forward to the return of Premier Challenges in May and June.
Pokémon GO players in the North America rating zone can soon compete in exciting local competitions too! Pokémon GO Challenges bring together competitors of all skill levels to battle for the chance to earn Championship Points. In this first season, players who earn the most Championship Points at Pokémon GO Challenges will be eligible to earn travel stipends to the North America International Championships happening this summer in Columbus, Ohio; for details, see the Pokémon GO Challenges page. Players can look forward to the evolution of Championship Points in the Pokémon GO Championship Series in the 2024 season as we work to expand to other rating zones!
Keep checking Pokemon.com and the
Play! Pokémon Event Locator
to find in-store events near you.
Good luck in competitions throughout the 2023 Championship Series season!
Source:
https://www.pokemon.com/us/pokemon-news/play-pokemon-in-store-competitions-are-returning