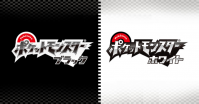 The latest 5th Generation Pokémon games,
Pokémon Black and White (ポケットモンスター ブラック・ホワイト)
, released in Japan on September 18th, 2010, have already broken the Japanese sales record for the most copies sold in a two day span. The games combined for a total of 2,637,285 copies sold. The games had
over a million pre-orders
to start but the sales exceeded all expectations. The games will be released worldwide in the Spring of 2011.
Source:
http://www.famitsu.com/news/201009/21033916.html