Linked Episode: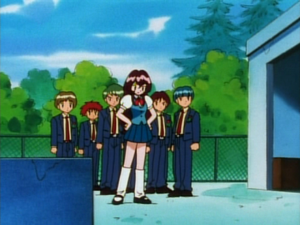 Link to Episode Guide
2013-12-08 ポケモンひっしょうマニュアル / 遊助さんがポケテレチャレンジに挑戦、クリアでアニメ「ポケモンXY」主題歌を披露 / しょこたんキャスターとタカ局長がXYでガチバトル!
2013-12-08 Pokémon hisshō manual / Yusuke-san ga PokéTele Challenge ni chōsen, clear de anime 'Pokémon XY' shudaika wo hirō / Shokotan-caster to Taka-kyokuchō ga XY de gachi battle!
2013-12-08 Pokémon Victory Manual / Yusuke Takes Part in the PokéTV Challenge, and Will Sing the 'Pokémon XY' Theme Song if it is Cleared! / Anchor Shoko-tan and Office Chief Taka Have a Decisive Showdown in XY!
No notes available for this episode.
To celebrate TV Tokyo's 50th Anniversary, a special eye catch aired at the beginning of the episode that featured Pikachu and Chespin, Fennekin and Froakie.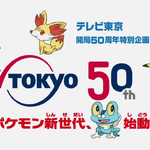 Japanese Music:
Music Statistics:
Number of Assigned Tracks to the Japanese Original: 0
Number of Assigned Tracks to the English Dub: 0