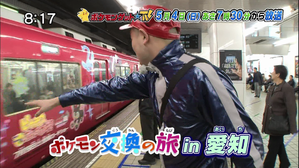 Linked Episode: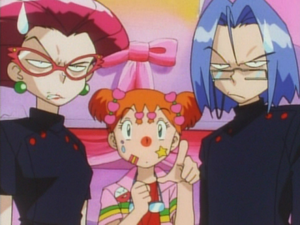 Link to Episode Guide
Available On:
Titles
ロコン! ブリーダーたいけつ! / 第10回(リニューアル第2回)「ポケモンずかん完成の旅」あばれる君が愛知県でポケモン交換、今回の視聴率アップ指令は!?
Rokon! Breeder taiketsu! / Dai10kai (Renewal dai2kai) 'Pokémon zukan kansei no tabi' Abareru-kun ga Aichi-ken de Pokémon kōkan, konkai no shichō-ritsu up shirei wa!?
Rokon! Breeder Showdown! / In the 10th Installment (and 2nd Renewal Installment) of the 'Pokémon Zukan Completion Journey', Abareru-kun Goes to Aichi to Trade Pokémon! What will the Orders Intended to Increase Ratings be This Time!?
Airdates
OP/ED List
Pokémon Get TV

No notes available for this episode.
Japanese Music:
Music Statistics:
Number of Assigned Tracks to the Japanese Original: 0
Number of Assigned Tracks to the English Dub: 0