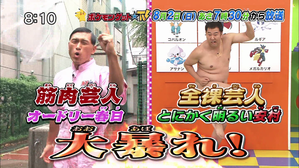 Titles
黄金のコイキングを釣り上げろ!! / 第6回「春日のコンテストスターへの道」今回は番外編、春日が新たなわざを覚えるために再始動!
Ōgon no Koiking wo tsuriagero!! / Dai6kai 'Kasuga no Contest Star e no michi' konkai wa bangai-hen, Kasuga ga arata na waza wo oboeru tame ni saishidō!
Fish the Golden Koiking!! / The Sixth Installment of 'Kasuga's Road to Becoming a Contest Star' is a Special Episode Where Kasuga Restarts so He Can Learn A New Move!!
Airdates
No notes available for this episode.
Japanese Music:
Music Statistics:
Number of Assigned Tracks to the Japanese Original: 0
Number of Assigned Tracks to the English Dub: 0