The European segments of the official Pokémon website have posted a news article announcing that the
Carnival Pokémon
musical is now available to download for players of the European versions of Pokémon Black or White.
Our Pokémon Musical page has been updated with the latest information.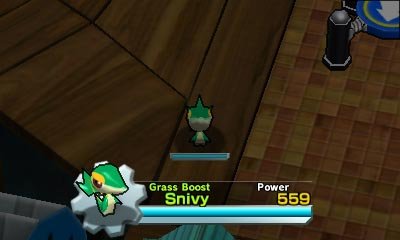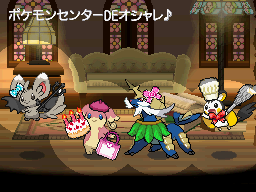 Press Release
Put your Pokémon in the spotlight with a new show for the Pokémon Musical!
When you visit Nimbasa City's Musical Theater in your Pokémon Black Version or Pokémon White Version game, you'll have a new Musical show for your Pokémon to perform: Dressed-Up Pokémon!
Once you have the password, enter it on the Promotions page in the Pokémon Global Link. The next time you use Game Sync, the new show will be added to the Musical Theater in Nimbasa City. Then, start dancing!
The password is:
EUPGLMUSICAL11
The password will work for a limited time only, so be sure to enter it soon at the Pokémon Global Link!
Source:
http://www.pokemon.com/uk/news/pgl_carnival_musical-2011-12-06/
Grass Boost Snivy Password - Super Pokémon Rumble
Nintendo Europe also sent out an E-mail to registered users that included a password for a Grass Boost Snivy.
Our passwords page has been updated with the new password.