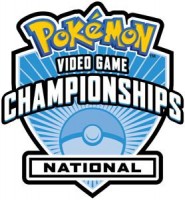 The dates and locations for the Pokémon Video Game National Championships for the United Kingdom and Europe have been announced by the Pokémon Company. Below are the dates and locations as well as excerpts from news articles from the official UK Nintendo Magazine.
| | | |
| --- | --- | --- |
| UK | Birmingham NEC: Hall 11 | Saturday March 3rd, 2012 |
| Germany | Essen, Messe Essen, Halle 1A | Saturday March 10th, 2012 |
| France | Paris, Espace Champerret, Hall C | Saturday March 17th, 2012 |
| Spain | Madrid, IFEMA, Pabellón 5 | Saturday March 24th, 2012 |
| Italy | Milan, Centro Congressi Milanfiori, Strada 1 | Sunday April 1st, 2012 |
| Pokémon World Championships 2012 | Hawaii, USA | August 10th-12th |
Pokemon VGC 2012: 'More skill' needed to win
"Opening up the National Pokedex for competition, and thus expanding the number of Pokemon that can be used in the 2012 season, will only increase the skill and strategy needed to be crowned a Pokemon Video Game National Champion," said J.C. Smith, director of Consumer Marketing for The Pokemon Company International. "We look forward to seeing the thousands of Pokemon players and fans who will be attending the five European National Championships events this spring."
Source:
http://www.officialnintendomagazine.co.uk/33514/pokemon-vgc-2012-youll-need-more-skill-to-be-a-champion/
All tournaments are free to play with entry granted on a first-come, first-served basis. Space will be capped so you are encouraged to arrive early for registration. At all European National locations, the Masters Division line opens at 8:00 AM and closes at 8:30 AM while the Junior and Senior lines open at 12:30 PM and close at 1:00 PM. The caps are as follows:
Junior Division: 175 competitors
Senior Division: 275 competitors
Masters Division: 450 competitors
The Age Divisions In the Pokémon VGC 2012 fans will compete in three age divisions:
Junior Division: Born in 2001 or later
Senior Division: Born in 1997, 1998, 1999, or 2000
Masters Division: Born in 1996 or earlier
This time more people will have a realistic chance of competing in the Pokémon VGC 2012 in Hawaii as all four top finishers (up from two last year) from each age division will win travel and accommodation for the 2012 Pokémon World Championships in Hawaii, USA. Players under the age of 18 will also receive travel and accommodation for one accompanying adult.
The Rules
New for this year, players can build their teams using Pokémon from the National Pokedex but they must play using Pokémon Black Version or Pokémon White Version.
The Pokémon VGC 2012 will use Double Battles and will take place via Infrared Connection. Players taking part at the European qualifying events may only use European versions of the video games and must have a Player ID to participate. If you have a Pokémon Trainer Club account but don't have a Player ID, you can obtain one by logging onto your account and visiting Pokémon.com Competitors must bring their Player ID to their event to compete.
Source:
http://www.officialnintendomagazine.co.uk/33497/Pokémon-vgc-2012-dates-revealed/