To celebrate
Dent's Ishizumai
evolving into
Dent's Iwapalace
in
Pocket Monsters Best Wishes episode 64
, a C-Gear wallpaper is being distributed to everyone in Japan without a password from
January 13st, 2012 until February 29th, 2012
.
Our C-Gear page has been updated with the this new C-Gear wallpaper
.
Lucario Event Download
An event download for the
Lucario that was released in Japan in the Weekly Famitsu
has now been revealed for the United States. Starting on
January 15th, 2012
, players that purchase a specially marked copy of
Pokémon Black or White
at participating Target stores will receive a password to unlock Lucario on the Pokémon Global Link.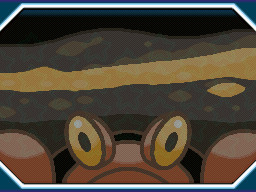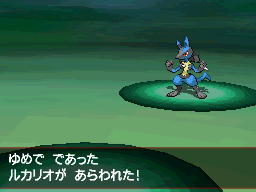 Exclusive PokePark 2: Wonders Beyond Wii Remote Clings at Gamestop
Players that pre-ordered the game
PokePark 2: Wonders Beyond
in the United States at participating Gamestop locations can receive an exclusive set of four Wii Remote Clings at the time of purchase. A picture of the Wii Remote Clings is posted below.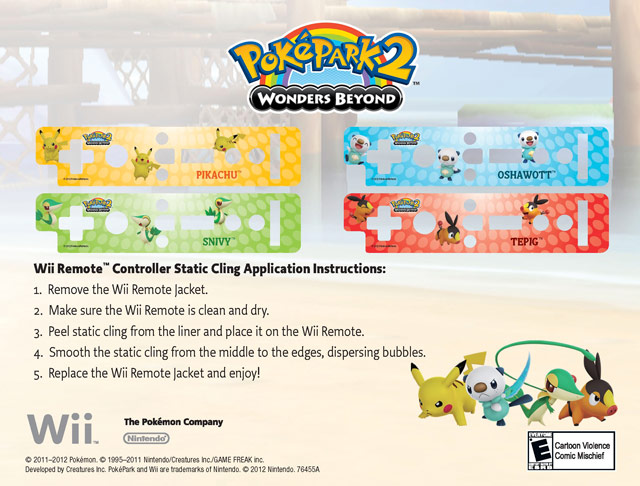 PokePark 2: Wonders Beyond Description and Features
It's up to Pikachu and his Pals - Oshawott, Snivy, and Tepig - and their unique abilities, to make it through PokéPark, save the missing Pokémon, and discover the secrets of a mysterious new world. Along the way, Pikachu and his Pals encounter and befriend many Pokémon from the Unova region and beyond who will help Pikachu along the way. Experience the fun of activities, battles, Attractions, and more on your quest! Plus, you can enjoy Attractions in single player mode, or challenge family and friends in multiplayer mode. Use the Wii Remote controller in all sorts of ways when playing Attractions, boss battles, and more. (
Description Source
)
Now you can play as Pikachu, Oshawott, Snivy, or Tepig, each with unique abilities!
Enter a world filled with many Pokémon to befriend. They might even help you when you least expect it! How many can you find?
Experience the fun with Attractions, activities, battles and more in PokéPark. Enjoy Attractions in single or multiplayer mode!
Interact with and befriend many different Pokémon throughout PokéPark. Once you befriend Pokémon, they can help you in future challenges and battles!
Battle Attraction bosses and other challenging Pokémon in both of the exciting worlds!
Compete in a variety of Attractions using the Wii Remote! Try to beat your high score or play against up to 3 others as you challenge your family and friends!
European and Australian Super Pokémon Rumble Password
Nintendo Australia has announced a new password for the game
Super Pokémon Rumble
that unlocks Gallade.
The password has been added to our full listing of passwords
.