On July 24th, 2018, it was revealed that
Shoko Nakagawa
, one of the host of
Pokénchi
, would be making her second
appearance and concert performance of 2018 in the United States
, this time in New York City as part of Anime NYC 2018 and Anisong World Matsuri.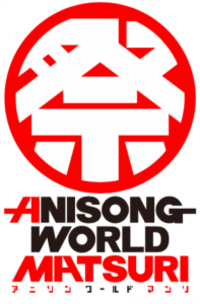 Anime NYC 2018 takes place in the Javits Center on Manhattan's West Side from Friday, November 16th, 2018 until Sunday, November 18th, 2018. Shoko Nakagawa performs at the Anisong World Matsuri concert at the Hammerstein Ballroom on Day 2, November 17th, 2018 but she will also be at a panel and autograph signing inside Anime NYC.
ANISONG WORLD MATSURI
Anime NYC is proud to welcome the globally renowned Anisong World Matsuri concert series to New York City for the first time! Anisong World Matsuri brings together headlining Japanese pop stars for show-stopping concerts, and the inaugural Anisong World Matsuri at Anime NYC will feature major performances from Luna Haruna, Shoko Nakagawa, Morning Musume。'18, and more for two nights on November 16 and 17, 2018 in New York's historic Hammerstein Ballroom.
Anisong World Matsuri at Anime NYC is a partnership between Anime NYC and leading Japanese entertainment companies including BANDAI NAMCO Arts, Inc., Amuse, Inc., and Sony Music Entertainment, Inc.
Anisong World Matsuri's mission is to bring Japanese pop music popularized by anime (anisong) to new audiences around the world, and it has conducted major event concerts in cities including Los Angeles, Shanghai, and Washington DC since its launch in 2016. This November, Anime NYC and Anisong World Matsuri will host the largest Japanese pop concerts in the history of New York City!
Source:
http://animenyc.com/anisongworld2018/
TICKET PRICING
Anisong VIP Tickets: $138
General (Standing): $53
1st Balcony: $48
Please note: This price includes a Hammerstein Ballroom Fee, and there are Ticketmaster fees on top of this.
VIP TICKETS INCLUDE (details subject to change):
Early concert entry – Plus reserved section in front of stage!
Anisong VIP Badge – Separate design for each day!
Artist Goodbye Event (high-five) – All artists will attend!
Signed Poster – Hand-signed by Anisong World Matsuri performers!
SHOKO NAKAGAWA
Shoko Nakagawa (Shokotan) made her debut in show business in 2002 at the age of 17 and has worked in various fields as a singer, TV personality, voice/movie actress, and illustrator. She held her first live concert at Budokan in 2009 and has appeared at international events across America, Europe, and Asia.
She is most known for "Sorairo Days", the theme song for Gurren Lagann, and she has also performed themes for series including Akiba's Trip, Beelzebub, Eyeshield 21, Fullmetal Alchemist: Brotherhood, Pokemon XY, and Star Blazers 2199.
In 2017, she performed the ending theme of TV Tokyo's anime Magical Circle Guru-Guru and released the CD single "Magical Circle". This July, she performed at Anisong World Matsuri in Los Angeles.
She has also performed in many TV shows and stage musicals, and she is participating in the 2020 Tokyo Olympics and Paralympics mascot selection committees.
Anime NYC Reveals Anisong World Matsuri Concert Lineup
There's plenty planned already for this year's Anime NYC Powered by Crunchyroll, which is set to take place at New York City's Javits Center November 16-18. The latest event to be announced is Anisong World Matsuri, bringing the concert series to NYC for the first time along with a full lineup of concerts from Anisong artists.
NYC's inaugural Anisong World Matsuri will take place over two nights—November 16 and 17—with performances by Luna Haruna, Shoko Nakagawa, Morning Musume。'18, and more. Here's a breakdown of who's performing when, and you can hit up the official page for more on each individual artist.
Friday, November 16 Concert Performers:
Konomi Suzuki
TRUE
Luna Haruna
And More
Saturday, November 17 Concert Performers:
Hironobu Kageyama
Hiroshi Kitadani
Shoko Nakagawa
Morning Musume。'18
Source:
http://www.crunchyroll.com/anime-news/2018/07/24-1/anime-nyc-reveals-anisong-world-matsuri-concert-lineup
Twitter Promotional Video for Shoko Nakagawa's Anisong World Matsuri Concert:
Source:
https://twitter.com/AnisongWorld/status/1046135587885932544