The Pokémon Company's 23rd Fiscal Year Financial announcement was revealed on May 31st, 2021. According to the Japanese government's Official Gazette, The Pokémon Company financial performance for the fiscal year that ended on February 28th, 2021 are as follows:
Sales:
120 billion yen (USD $1.1 billion)
Gross Profit:
55.8 billion yen (USD $510 million)
Operating Profit:
27.8 billion yen (USD $254 million)
Net Profit:
18.6 billion yen (USD $170 million) - Up 21.2% year-on-year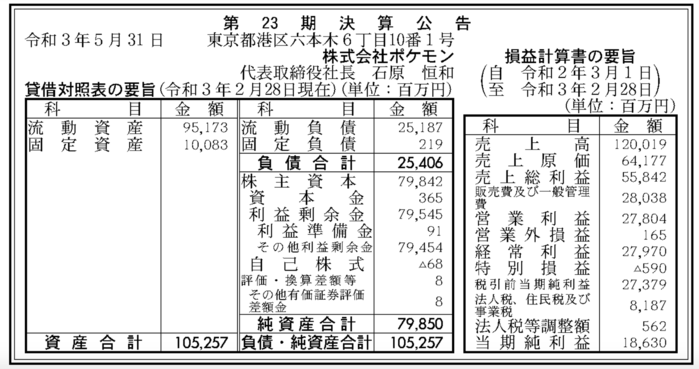 Sources:
https://www.serkantoto.com/2021/05/31/pokemon-company-sales-profits/
and
https://kanpo-kanpo.blog.jp/archives/35191864.html
Shipment Figures as of March 2021
The official corporate Pokémon Company website also updated their figures page with all the statistics current as of the end of March 2021. Over 3.7 billion TCG cards and 12 million games shipped between March 2020 and March 2021.
Video Games Total shipments of all Pokémon-related software: over 380 million units
Number of languages available, the Pokémon series: 9 languages
Trading Card Game Total production: over 34.1 billion cards
Number of languages to date: 13 languages
Number of areas sold in to date: 76 areas
Animated TV shows Number of areas aired in to date: 183 areas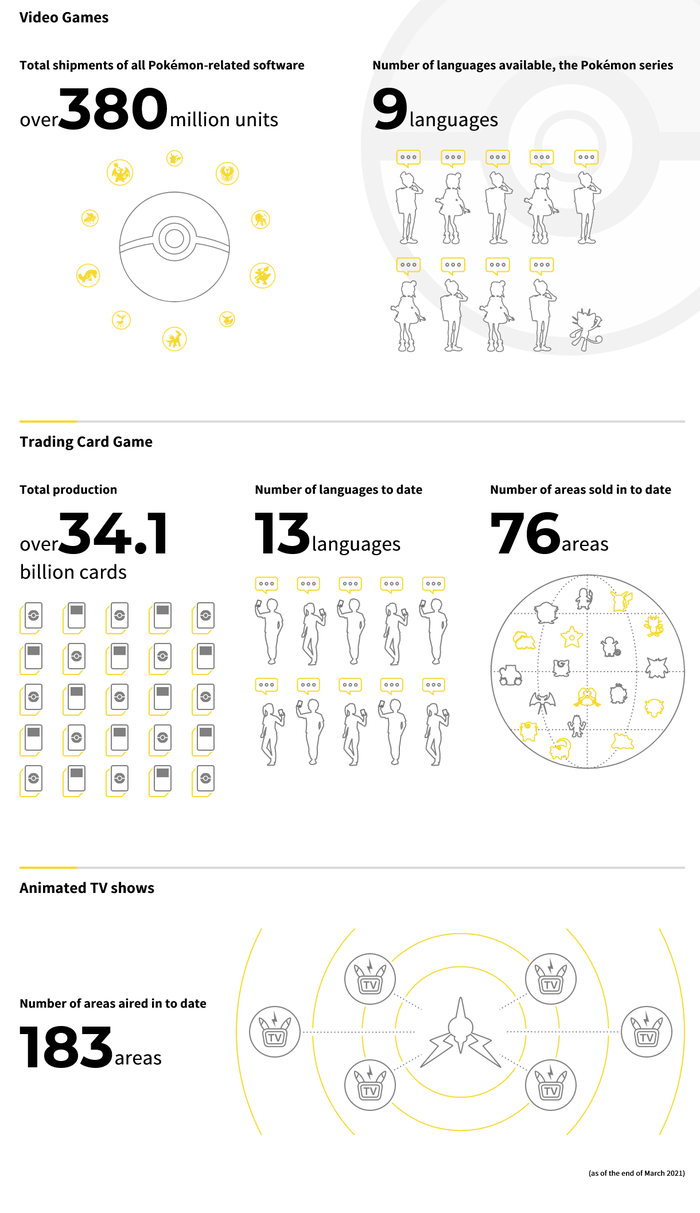 Source:
https://corporate.pokemon.co.jp/en/aboutus/figures/