The Licensing Expo 2022 takes place from May 24th, 2022 to May 26th, 2022 at the Mandalay Bay Convention Center in Las Vegas, Nevada, United States. For more than 40 years, Licensing Expo has connected the world's most influential entertainment, character, art, and corporate brand owners and agents with consumer goods manufacturers, licensees and retailers.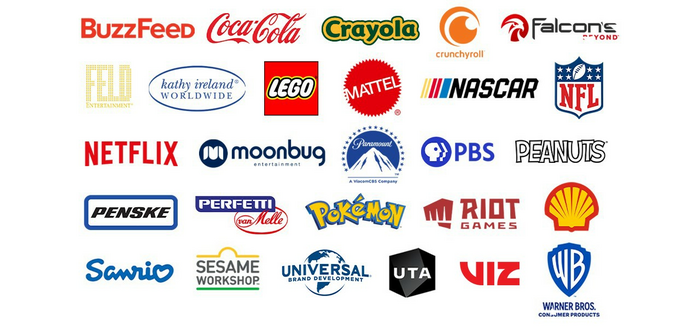 The Pokémon Company International (TPCi) has returned to Licensing Expo following its global 25th anniversary and campaign, which propelled the brand with major collaborations and promotions, such as Levi's, Converse, Baccarat, McDonald's, General Mills and OREO. Combined with a massive P25 Music program featuring some of the world's most well-known artists including Katy Perry, Post Malone and J Balvin, the Pokémon franchise continued its legacy of being at the forefront of popular culture and being sought out for collaboration. In its 25th anniversary year, Pokémon was the top-selling toy property in the US, driven by its popular Pokémon TCG and licensed merchandise.1 Pokémon was also recognized as the License of the Year in 2022 at the annual Toy of the Year Awards.
Stemming from the strength of the Pokémon brand and strong momentum during the anniversary, TPCi is continuing to expand its award-winning licensing programs with partnerships and products that appeal to fans across generations, especially as those who grew up with Pokémon are now parents introducing their children to the brand. Examples include:
Toys and Collectibles: Licensees like Jazwares, Mattel, Funko, Build-A-Bear Workshop and The Wand Company are continuing to expand following Pokémon's 25th anniversary, as partners add more to their growing lineup of official merchandise. For example, this year Mattel will be releasing the new MEGA CONSTRUX Motion Pikachu, which is available to demo at the Pokémon booth at Licensing Expo.
Gaming Accessories: Significant growth across the Pokémon TCG and video games has resulted in more product releases from licensees like Ultra PRO and PowerA. Fans can look forward to new Pokémon TCG expansions, such as the Pokémon GO set inspired the popular mobile game launching on July 1, 2022, and the new Pokémon Scarlet and Pokémon Violet core RPG titles launching in late 2022.
Apparel and Fashion Accessories: Following recently released apparel and accessory collaborations with partners like Irregular Choice, MARKET and Longchamp, TPCi is continuing to expand licensed apparel and accessories to delight fans of all ages in 2022 and beyond, including a new partnership with Hanna Andersson.
In addition, Pokémon Center, the official e-commerce arm of TPCi and premier destination for official Pokémon merchandise in the US, UK and Canada, is continuing to develop its lineup of unique, high-quality products and special collaborations. Recent partnerships have included Outdoor Research, OMOCAT,
[email protected]
and more.
RECENT AWARDS
License of the Year - 2022 Toy of the Year Awards
Overall Licensed Property of the Year - 2022 Australian Toy Association Awards
"Poste Italiane for Pokémon" – Best Kids Licensing Project - Bologna Licensing Awards 2022
Best Gaming Licensed Property - 2021 UK Licensing Awards
Licensor of the Year - 2021 Licensing Awards France
BRAND HIGHLIGHTS
More than 380 million video games have been shipped worldwide, making Pokémon one of the most successful gaming franchises of all time.
The mobile game sensation Pokémon GO has received more than one billion downloads globally since launching in July 2016.
The Pokémon TCG is one of the most popular trading card games in the world and has been shipped to 76 countries and regions in 13 languages.
The Pokémon animated television series features more than 1,000 episodes spanning 24 seasons, and there are 23 animated Pokémon movies to date. Pokémon animation has aired in 183 countries and regions in over 30 languages.
Pokémon global retail sales totaled $5.1 billion in 2020.
Source:
https://www.licensingexpo.com/en/home.html