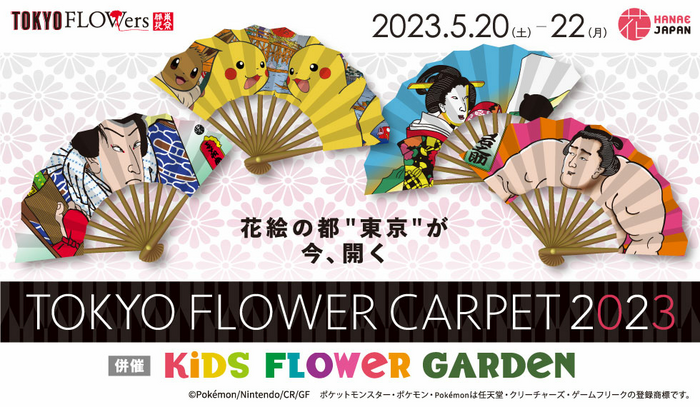 The TOKYO FLOWER CARPET 2023 was held from May 20th, 2023 to May 22nd, 2023 on Gyoko-dori in Marunouchi, Tokyo. As part of the Tokyo Metropolitan Government's arts and culture creation subsidy project, the Hanae Culture Association aims to create a new landscape with Tokyo as the capital of flower paintings. The theme of the exhibition is "Flowers have no borders!"
Flower painter Yasuhiko Fujikawa, who has been creating flower paintings all over the world, created four flower paintings (about 300 ㎡) with 70,000 roses and Gyoko-dori Avenue was covered with a carpet of roses. The original designs are a fusion of traditional
Ukiyo-e
works with a modern flare, and the Hana-Kabuki works will be presented in a new style, the first of its kind in the world.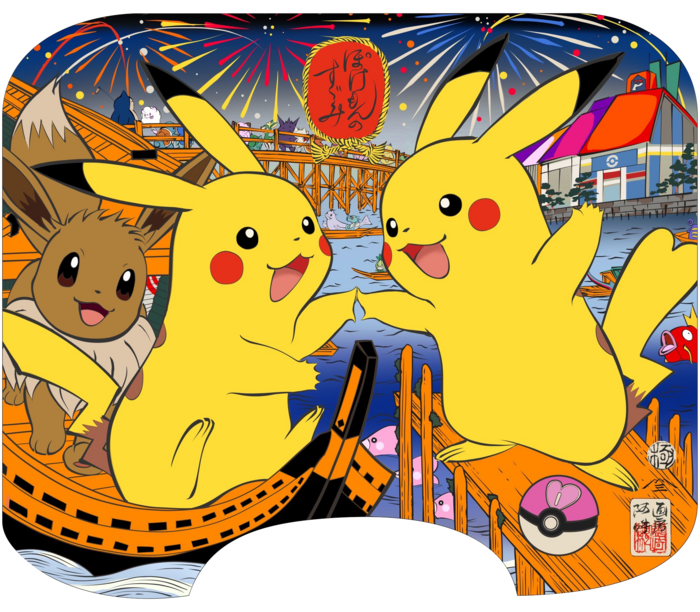 The main work is
Pokémon Suzumi (ぽけもんのすずみ)
, a collaboration with The Pokémon Company and Japanese-style painter Akira Shiozaki. It is based on the work
Cat Suzumi (猫のすずみ)
by
Kuniyoshi Utagawa
, an Ukiyo-e artist active in the late Edo period and known for his love of cats. Please enjoy the world of Pokémon based in Ukiyo-e, in which a male and female Pikachu enjoy boating.
Junichi Masuda was in attendance to promote the flower painting and he posted a few pictures on his Twitter feed.
High resolution pictures of the flower display have been added to an Imageboard thread
.
Sources:
https://www.infiorata88.com/tokyoflowercarpet/
,
https://twitter.com/Junichi_Masuda/status/1659903294205198341
and
https://twitter.com/pokemon_pdc/status/1659884244708253696