The latest episode of Pokémon Sunday,
Kasumi Enters! Togepi and the Kingdom of Illusions! / To the Other Side of the Mirage! Togepi's Paradise! / Pokéy New Year Special(カスミ登場!トゲピーとまぼろしの王国! 蜃気楼の彼方に!トゲピーの楽園! ポケましておめでとうお正月SP)
, aired today in Japan.
The anime rerun episodes for this week were the Togegi Kingdom mini arc shows. It features the return of Kasumi as she has an adventure with her friends. During the live action segments throughout the show, the cast celebrated the new year and showed off some Pokémon merchandise.
Right after Pokemon Sunday aired, the 11th Pocket Monsters movie - Giratina and the Sky's Bouquet: Shaymin (ギラティナと氷空の花束 シェイミ) aired in HD. During the broadcast of the movie the new 13th movie teaser - Phantom Champion Z (幻影の覇者) aired in HD as well. Screenshots from the teaser trailer have been
posted on the Imageboard.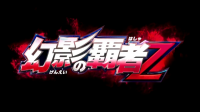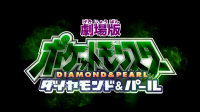 Pictures
and
characters
from this episode have been added to the
episode guide
. You can can also
comment and discuss
this episode. Also be sure to rate this and other episodes in the
episode guide
.