Pokémon: Partner Up With Charmander!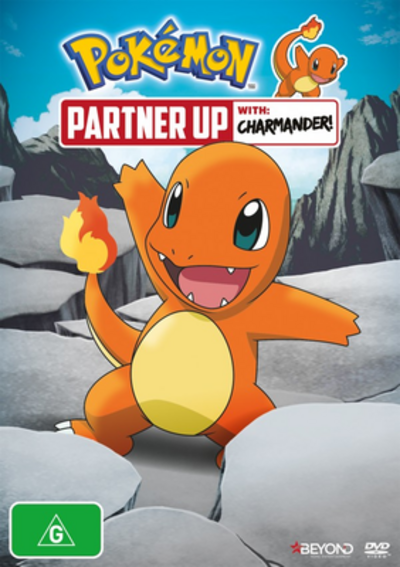 Details
Audio Tracks:
English
Publisher:
Beyond Home Entertainment
Catalog #:
BHE8164
Release Date:
2019-04-03
Aspect Ratio:
4:3
Region Code:
Video Format:
PAL
Storage Medium:
DVD9
Closed Captions?:
No
Rental Only?:
No
Price:
Description
When our heroes rescue a Charmander who was abandoned by its Trainer, the Fire-type Pokémon happily joins Ash's team. For a while, it battles faithfully by Ash's side, including in a match against Celadon City Gym Leader Erika. But when it uses its fiery attacks to help stop a herd of rampaging Exeggutor, it suddenly evolves into Charmeleon! After this unexpected Evolution, will it still have a strong bond with Ash? Later, Ash and friends meet Ritchie and Trevor—two up-and-coming young Trainers who also have Charmander on their Pokémon team!
Images