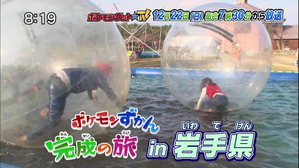 Linked Episode: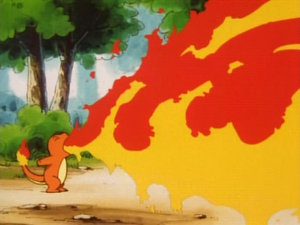 Link to Episode Guide
Titles
はぐれポケモン・ヒトカゲ / ポケモンずかん完成の旅、あばれる君が岩手県に突入! / 「出演者サイン入りオリジナル ニンテンドー3DS LL」をプレゼント!
Hagure Pokémon Hitokage/ Pokémon zukan kansei no tabi, Abareru-kun ga Iwate-ken ni totsunyū! / 'Shutsuensha sign-iri original Nintendo 3DS LL' wo present!
Stray Pokémon Hitokage / In Today's Installent of The Pokémon Zukan Completion Journey, Abareru-kun Goes to Iwate! / An Original Nintendo 3DS LL Signed by the Hosts Will be Given Away!
Airdates
OP/ED List
ポケダンシング☆XY

No notes available for this episode.
To celebrate TV Tokyo's 50th Anniversary, a special eye catch aired at the beginning of the episode that featured Pikachu and Chespin, Fennekin and Froakie.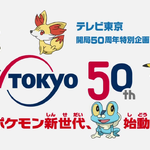 Japanese Music:
Music Statistics:
Number of Assigned Tracks to the Japanese Original: 0
Number of Assigned Tracks to the English Dub: 0