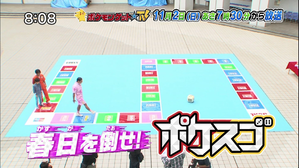 Linked Episode: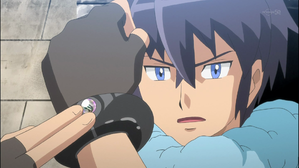 Link to Episode Guide
2014-11-02 ポケットモンスターXY特別編「最強メガシンカ~ActⅠ~」 / 第2回「ポケスゴ」ドランクドラゴン・鈴木拓さんのサポートでオードリー春日がポケモン大好きキッズと対戦 / ORAS最新情報!
2014-11-02 Pocket Monsters XY tokubetsu-hen - Saikyō Megashinka ~Act I~ / Dai2kai 'PokéSugo' Drunk Dragon Suzuki Taku-san no support de Audrey Kasuga ga Pokémon daisuki kids to taisen / ORAS saishin jōhō!
2014-11-02 Pocket Monsters XY Special: The Strongest Mega Evolution ~Act I~ / In the Second Installment of 'PokéBoard', Kasuga from Audrey Gets Help from Taku Suzuki from Drunk Dragon as he Challenges Kids Who Love Pokémon / The Latest Information on ORAS!
OP/ED List
Pokémon Get TV

No notes available for this episode.
Japanese Music:
Music Statistics:
Number of Assigned Tracks to the Japanese Original: 0
Number of Assigned Tracks to the English Dub: 0