The official Japanese Global Link site announced the Koaruhie C-Gear distribution and it was automatically unlocked for those that had the Japanese version of the games. The C-Gear will be available for Japanese versions of
Pokémon Black and White
from
March 1st, 2012 until April 27th, 2012
.
Our C-Gear page has been updated with the latest information
.
Eurogamer also announced a Lucario distribution on the Pokémon Global Link which can be unlocked by entering a password. The Lucario is
the same one that was distributed in the special copies
of
Pokémon Black and White at Target
in the United States. The Eurogamer Lucario will be distributed from
March 1st, 2012 until May 23rd, 2012
.
Our event database
has been updated with
the new Lucario
.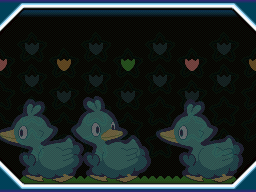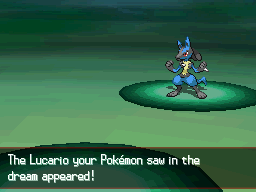 Unlock exclusive Pokémon for Video Game Championships
To celebrate the upcoming Pokémon Video Game Championships in Europe, from 1st March Eurogamer is teaming up with The Pokémon Company International to offer a Fighting-type Pokémon to help anyone trying to battle their way to victory.
The special Lucario Pokémon knows the Bullet Punch move, a powerful attack that is usually difficult to learn. This Lucario also has the Hidden Ability Justified, increasing its Attack when it takes damage from Dark-type moves.
Source:
http://www.eurogamer.net/articles/2012-02-21-unlock-exclusive-pokemon-for-video-game-championships
Lucario Passwords
English: LUCAEUROGAMERNET
Germany: LUCAEUROGAMERDE
Spain: LUCAEUROGAMERES
Italy: LUCAEUROGAMERIT
France: LUCAEUROGAMERFR