Pokémon Café Mix has announced a Closed Beta Test will take place in Japan this summer to test out new features of the game which will launch later in 2021.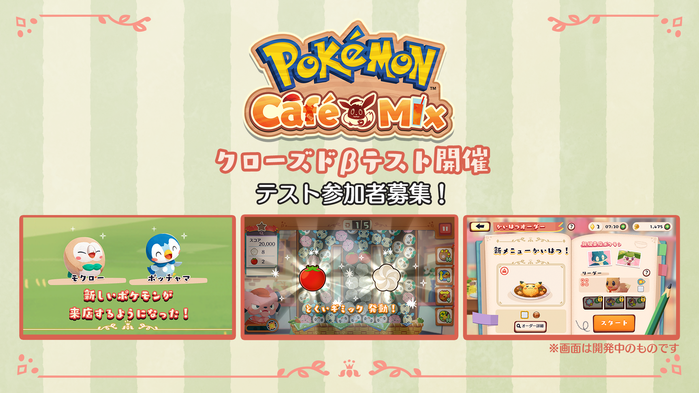 Announcement of Closed Beta Test Participant Recruitment
Thank you very much for playing Pokémon Café Mix. We are currently developing an updated version of the game with the goal of releasing it in the fall of 2021 in order to better satisfy our customers. We have now completed the beta version of the game. We will be holding a closed beta test for players to experience the new version. Players must reside in Japan and be able to play the game in Japan during the test period. Players must also have a Support ID which are issued to those who have played the game before. It can be found in the upper right corner of the main menu screen when the game is launched.
We will take the opinions and impressions of those who have played the game seriously, and we will strive to further improve the quality of the game for the official release. Here is some information on the new features implemented in the closed beta version of the game! Please participate in the closed beta test and let us know your impressions of these new features and elements through the questionnaire! We are looking forward to your participation in the closed beta test.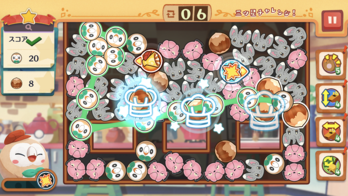 Power up during the gimmick-eliminating puzzles! The new element Unique Gimmick has been added! You can now combine megaphones to increase power.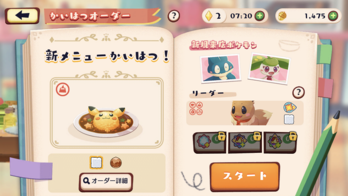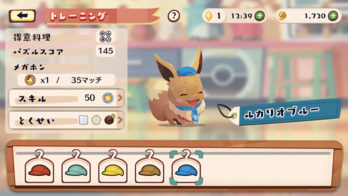 Collecting Pokémon is even more fun! Get them to eat your food and become good friends! Collect as many Pokémon as you can from the staff! The staff Pokémon come up with a new menu and new Pokémon will hear about it and come to your restaurant as customers!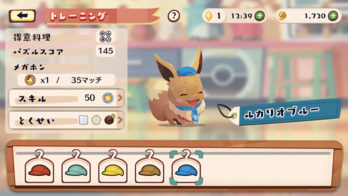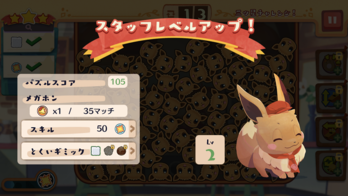 Power up your favorite Pokémon by raising them! You can now dress-up your staff Pokémon! As your level increases, your Pokémon's abilities will improve, making it easier to complete puzzles!
Closed Beta Test Implementation Overview
Release Schedule:
Scheduled to be implemented this summer. The schedule will be announced as soon as it is decided.
Target Devices:
Smartphones (iOS, Android), Nintendo Switch
Areas and languages:
Only in Japan and only in Japanese.
Accepting Applications:
June 18th, 2021 until June 30th, 2021
Number of Applicants:
10,000 people in total. If there are too many applications, the winners will be selected by lottery. Winners will be notified on or around July 9th, 2021.
Reward:
Regardless of whether you are selected or not for the beta, we will give away 1,000 in-game Golden Acorn items to everyone who applies. In addition, those who are selected and participate in the test version will receive 5,000 gold acorns as an additional reward for reaching a designated stage and filling out the beta questionnaire. All rewards will be given in-game after the release of the new version.
Source:
https://www.pokemon-cafe-mix.jp/news/detail/35.html