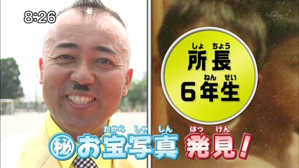 Linked Episode: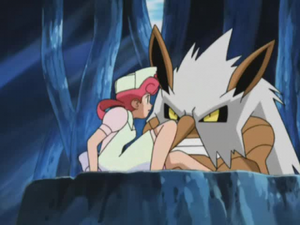 Link to Episode Guide
2013-09-08 美女と野獣!? ダーテングとジョーイさん! / ゴルゴ所長の母校で「ポケモンXY選手権」、ゴルゴ所長が懐かしい同級生と再会!? / ポケモンゲームショーの模様!
2013-09-08 Bijo to yajū!? Dirteng to Joy-san! / Golgo-shochō no bokō de 'Pokémon XY senshuken', Golgo-shochō ga natsukashī dōkyūsei to saikai!? / Pokémon Game Show no moyō!
2013-09-08 Beauty and the Beast!? Dirteng and Joy! / Chief Golgo has a Nostalgic Reunion with his Old Classmates, as 'Pokémon XY Champion' is Held at His Old School!? / A Report from the Pokémon Game Show!
OP/ED List
Pokémon Smash (Variant 4)

No notes available for this episode.
Japanese Music:
Music Statistics:
Number of Assigned Tracks to the Japanese Original: 0
Number of Assigned Tracks to the English Dub: 0