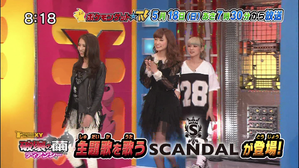 Available On:
2014-05-18 コイルはでんきネズミのユメをみるか!? / ポケモン映画の魅力を大公開、映画主題歌を歌うSCANDALも登場! / ポケテレチャレンジは「ポケナゾ!」等をオンエア!
2014-05-18 Coil wa denki nezumi no yume wo miru ka!? / Pokémon eiga no miryoku wo daikōkai, eiga shudaika wo utau SCANDAL mo tōjō! / PokéTele Challenge wa 'PokéNazo!' nado wo on air!
2014-05-18 Do Coil Dream of Electric Mice!? / A Grand Presentation of the High Points of the Pokémon Movie, with an Appearance by SCANDAL, who Sing the Movie's Theme Song! / The PokéTV Challenge will have 'PokéRiddle', etc!