Pokémon - Black & White Rival Destinies (Box Set 1)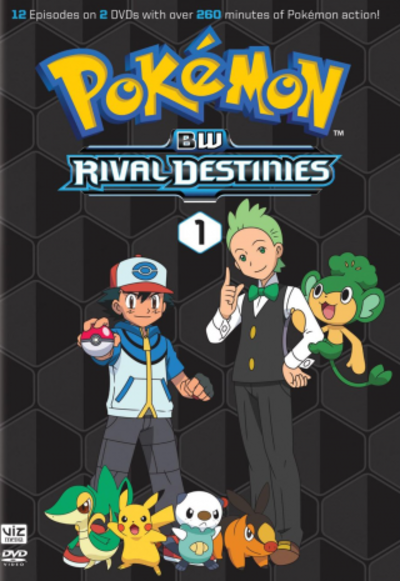 Details
Audio Tracks:
English
Publisher:
Viz Media
Catalog #:
Release Date:
2013-09-10
Aspect Ratio:
16:9
Region Code:

Video Format:
NTSC
Storage Medium:
DVD9
Closed Captions?:
Yes
Rental Only?:
No
Price:
Description
New foes, new friends, and dozens of never-before-seen Pokemon await Ash and Pikachu. As Ash and his friends continue to explore the Unova region, he'll find himself up against the ultimate battle challenge: Alder, the Champion Master of Unova!
His friends also face their own trials, one fighting for the right to continue her travels, another confronting a returning challenge from the past - and all three of them must team up to save an island from the clashing forces of three powerful and mysterious Legendary Pokemon!
Special Features: Production Sketches.
Images