A new news article has been posted!
---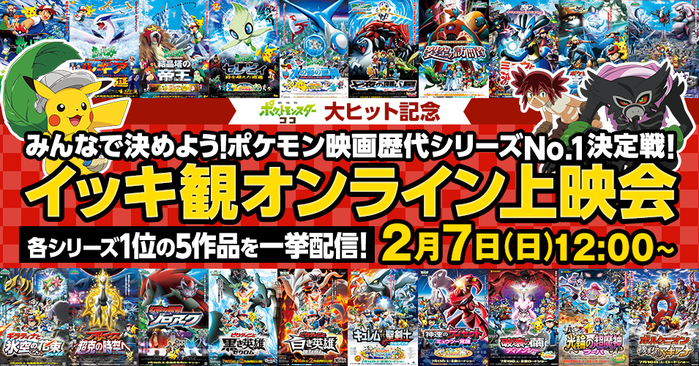 To celebrate that the
Pokémon the Movie: Coco
was
a big hit in Japan
and to continue its promotion for theater viewership, the Number One Pokémon Movie Contest vote was held on the official Pocket Monsters movie website from January 26th, 2021 until February 4th, 2021. The official Pocket Monsters anime Twitter account reminded people about the vote during that period.
Screenshots and images from this special have been added to an Imageboard thread
.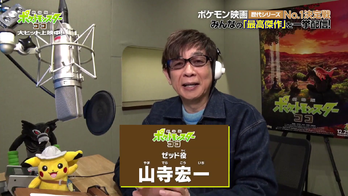 Views were asked to vote for the number one most popular movie of the series. The first place winner of each series was
broadcast on a special live stream
on the official Toho MOVIE Channel on YouTube starting at 12:00 on Sunday, February 7th, 2021! The stream was region locked to Japan and was a live only broadcast, so it was not archived on the channel.
The special stream was hosted by Koichi Yamadera (山寺宏一), and a special segment was held in-between each movie to announce which movie won that series era vote and to also briefly give a summary of that movie. Also a cast or staff member from the Coco movie would discuss their role in the newest Pokémon the Movie: Coco film.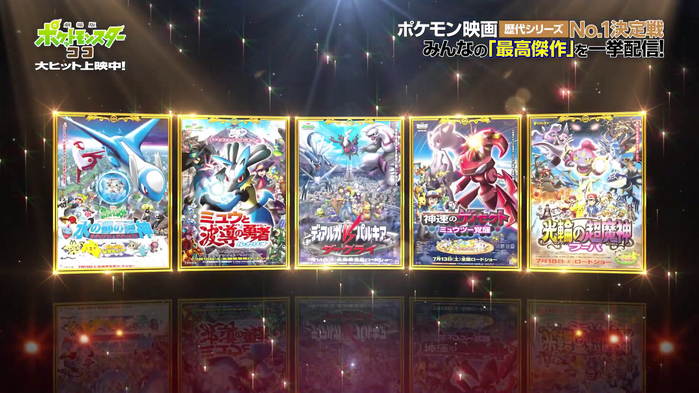 The winners of the vote were as follows: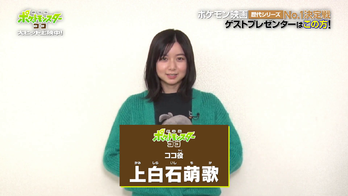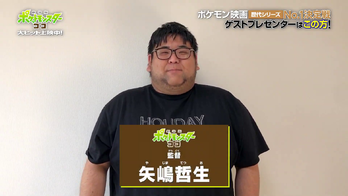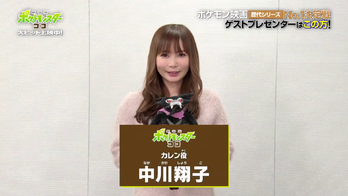 Moka Kamishiraishi (上白石萌歌), Coco voice actress briefly talked about her character after movie 5. Tetsuo Yajima (矢嶋哲生), the Director of the Coco movie also talked about the movie after movie 8. Shoko Nakagawa talked about her role as Karen (カレン) during a segment after movie 10. Taiiku Okazaki (岡崎体育), the music producer for the Coco movie talked about the songs in the Coco movie in a brief segment after movie 16. Finally at the end of the stream, Koichi Yamadera, as a 'surprise', had a couple of minutes segment talking about the new Coco movie and thanked the viewers for watching and making it that far into the long broadcast. The special had a running time of about 8 hours and 10 minutes.