2018-07-10 Smashing with Sketch!
2018-03-15 スケッチでスマッシュ!激闘ポケピンポン!!
2018-03-15 Sketch de smash! Gekitō Poké-Ping Pong!!
2018-03-15 Smashing with Sketch! The Fierce Poké-Ping Pong Match!!
2018-08-04 Ein schmetternder Sieg!
Un smash en finesse !
¡Golpeando Con Esquema!
Pokémon-Pingis-Turneringen
Schizzi di vittoria!
¡Remate en el Esquema!
Sketch iskulyöntinä!
2018-08-19 Smashen met Schets!
Smash com rascunho!
Smasher med Sketch!
Parti, sæt og Sketch!
2018-05-29 스케치로 스매시!! 격돌, 포켓핑퐁!!
Смеш, пинг-понг и уроки вежливости!
Under The Alolan Moon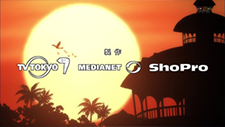 Future Connection

Brat Boy, Brat Girl