2018-07-04 Turning Heads and Training Hard!
2018-03-08 イリマとイーブイまイリマす!!
2018-03-08 Ilima to Eievui mailimasu!!
2018-03-08 Ilima and Eievui Have Ilimade Their Entrance!!
2018-07-28 Alle sind verrückt nach Elima!
2018-09-07 Un Dresseur fait tourner les têtes !
¡Despertando admiración y entrenando duro!
Hård Träning och Uppmärksamhet
Allenamento da leggenda!
¡Atrayendo Miradas y Entrenando Duro!
Suosiota ja kovia treenejä!
2018-08-12 Kijk, leer, en bewonder!
Chamando atenção e treinando muito!
En imponerende fyr og hard trening!
Hård træning og opmærksomhed!
2018-05-29 일리마와 이브이가 갑니다!!
Головокружительная тренировка!
Under The Alolan Moon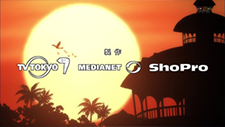 Future Connection

Brat Boy, Brat Girl