Masafumi Mima is a Japanese Voice Director responsible for directing the voice talent on most, if not all of the Pocket Monsters games, anime series and movies. He also has done voice direction work for the English dub of Pokkén Tournament. His studio's official website is
Techno Sound
and his Twitter account is
@Sunma47
.
He has made numerous appearances over the years on the Pokémon variety shows when hosts and guests go to record lines for the Pocket Monsters anime. He will often help and critique them while doing multiple takes to get a good voice acting performance.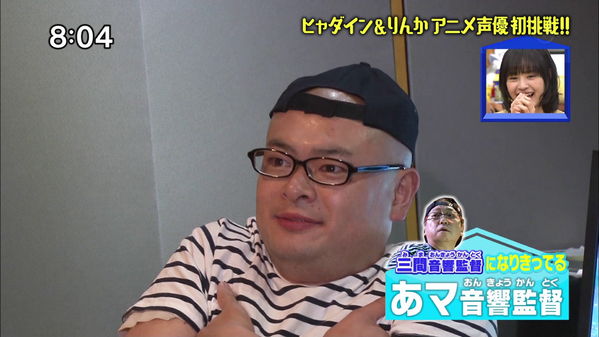 In
Pokénchi 176
,
Abareru-kun
dressed up as Masafumi Mima and sat in the sound directors chair and pretended to be Masafumi Mima when Rinka and Hyadain went to do their voice recording for
SM113
.
Final Episode of Satoshi and Pikachu Saga
He posted a
tweet
on March 24th, 2023, after the airing of the final
episode
.
To all of you who watched the last episode of MezaPoke, thank you very much for watching.
Satoshi is on a new journey and the Rocket Gang has realize what's important to them and have become a team again.
I hope we can meet again.
Thank you very much for your support over the years.
Director Yuyama and all the staff and cast, thank you very much for your hard work!
『めざポケ最終話』をご覧下さいました皆様ありがとうございました
サトシは新たな旅へロケット団は大切なものに気付き再びチームにまた会える事を期待してます
長い間、応援して下さって
本当にありがとうございました
湯山監督はじめスタッフの皆さんキャストの皆さんお疲れ様でした