2018-10-26 A Young Royal Flame Ignites!
2018-07-05 アローラの若き炎!ロイヤルサトシ誕生!!
2018-07-05 Alola no wakaki honō! Royal Satoshi tanjō!!
2018-07-05 The Young Flame of Alola! The Birth of Royal Satoshi!!
Ein royales Talent erwacht!
La naissance d'une flamme Royal !
¡Un nuevo Enmascarado pisa el cuadrilátero!
Två Flammor i Ringen!
Una giovane fiamma si accende!
¡Una Nueva Flama Royale Enciende!
Uusi Royal-liekki syttyy!
2018-12-30 Een nieuwe Royal ontbrandt!
Uma nova chama real!
En ny Royal-flamme tennes!
En ny Royal flamme tændes!
2018-10-30 알로라의 젊은 불꽃, 로열지우의 탄생!!
Королевский маскарад!
Under The Alolan Moon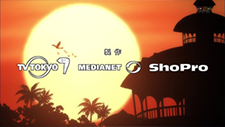 Future Connection

Brat Boy, Brat Girl