2018-11-13 The Shape of Love to Come!
2018-08-02 家族のカタチ、ベベノムのキモチ!
2018-08-02 Kazoku no katachi, Bevenom no kimochi!
2018-08-02 The Shape of Family: Bevenom's Feelings!
Zeichen der Liebe!
Un petit dessin et beaucoup d'amour !
¡Dibujando con mucho amor!
En Bild Säger Mer än Tusen Ord!
Le diverse forme dell'amore!
¡Los sentimientos de Poipole!
Rakkaus muuttaa muotoaan!
2019-01-20 De vorm van de toekomstige liefde!
Um mistério artístico!
Si det med bilder!
Et billede siger mere end tusinde ord!
2018-11-06 가족의 형태, 베베놈의 기분!!
Нарисуй мне любовь!
Under The Alolan Moon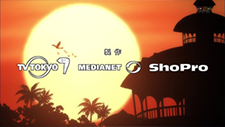 Future Connection

Brat Boy, Brat Girl