Pokémon Adventure in the Orange Islands (JB Exclusive Collector's Edition)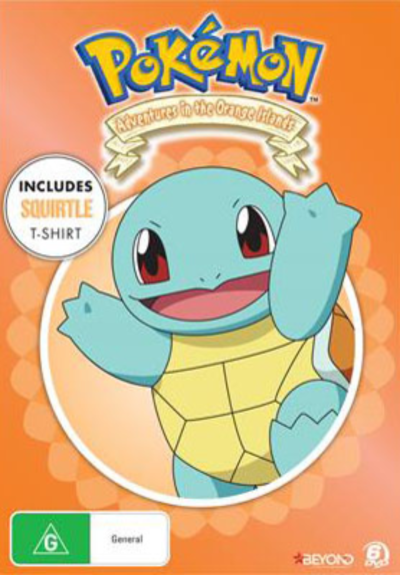 Details
Audio Tracks:
English
Publisher:
Beyond Home Entertainment
Catalog #:
BHE6147
Release Date:
2015-11-18
Aspect Ratio:
4:3
Region Code:
Video Format:
PAL
Storage Medium:
DVD9
Closed Captions?:
No
Rental Only?:
No
Price:
Description
Collector's Edition With 'Squirtle' T-Shirt Exclusive To JB Hi-Fi!
After a stop in Pallet Town, Ash, Misty and Brock set out to get a rare and mysterious Poké Ball for Professor Oak. Their quest leads them to the Orange Islands, where Ash decides to battle in the Orange Islands Pokémon League. With new friends to meet, new Pokémon to discover, and tough new Trainers to challenge them, the adventures never end for Ash and his friends!
Images